DaveQuinn .com
Thanks for visiting my web site.
I hope this page assists you find your interest.
JUDOKA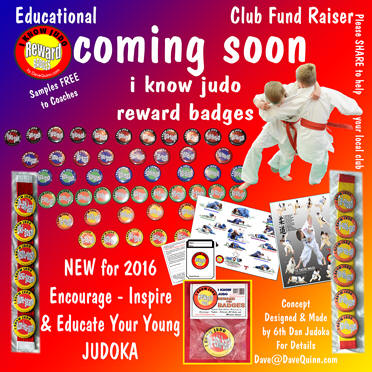 If you place an order via Paypal
PLEASE Email the Names and Amount
of Badges Requested
.....................................................
Select How Many Reward Badges You Require
Please Allow 2 weeks delivery UK
and longer for International.
For More Info See Below.
----------------------------------------------

Hi my name is Dave Quinn, I am a judo coach, photographer and now Masters competitor.
I run a large number of judo clubs. Although my passion is competition
many young judo pupils need something more or may not have competition as their primary goal.
I needed to produce something that would keep my young players returning, achieving and learning.
As I run a company that raises funds for Charities and Voluntary Organisations,
I felt it would be good to produce a great product that would not only enhance the children's learning
but raise much needed funds for the Judo Clubs.
At this moment this offer above is a trial offer and a special price at this time.
These prices may soon be changed.
If you have been invited to take up this trial offer please note you will be given:-
Badges (priced as above);
FREE Record cards;
FREE technical standing poster;
FREE technical groundwork poster and
FREE 4 x display belts.
FREE suggestions on how to bring in the best revenue
from this fund raiser, although this is not compulsory as I am sure
you will have your own ideas to get the best results.
We will ask you to pay postage.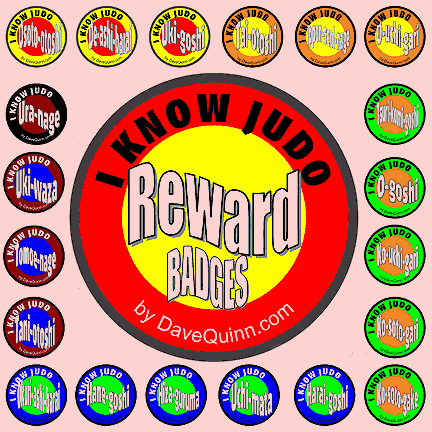 May Your Ippons Be Sweet And Neat
Dave Quinn 6th Dan Judo